NIEJAWNE UPRZEDZENIA JAKO BARIERA W BUDOWANIU SKUTECZNEGO ZESPOŁU OPARTEGO NA RÓŻNORODNOŚCI
PROGRAM WARSZTATOWO-TRENINGOWY DLA FIRM
DO KOGO ADRESOWANY JEST PROGRAM?
Nasz autorski program  skierowany jest do firm –
Diversity and inclusion is a sizeable challenge for any organisation, especially those that have previously been less diverse and demonstrably exclusive. Treating everyone fairly to nurture talent, imbuing the corporate culture with true inclusiveness and equality while bringing new services to an increasingly discerning audience is complex
DIVERSITY
Diversity is any dimension that can be used to differentiate groups and people from one another. In a nutshell, it's about empowering people by respecting and appreciating what makes them different, in terms of age, gender, ethnicity, religion, disability, sexual orientation, education, and national origin.
Diversity allows for the exploration of these differences in a safe, positive, and nurturing environment. It means understanding one another by surpassing simple tolerance to ensure people truly value their differences. This allows us both to embrace and also to celebrate the rich dimensions of diversity contained within each individual and place positive value on diversity in the community and in the workforce.
Each individual in an organisation brings with them a diverse set of perspectives, work and life experiences, as well as religious and cultural differences. The power of diversity can only be unleashed and its benefits reaped when we recognise these differences and learn to respect and value each individual irrelevant of their background. At Global Diversity Practice, we help organisations to implement diversity policies that will help instil inclusion, respect and appreciation across the entire workforce.
INCLUSION
Inclusion is an organisational effort and practices in which different groups or individuals having different backgrounds are culturally and socially accepted and welcomed, and equally treated. These differences could be self-evident, such as national origin, age, race and ethnicity, religion/belief, gender, marital status and socioeconomic status or they could be more inherent, such as educational background, training, sector experience, organisational tenure, even personality, such as introverts and extroverts.
Inclusion is a sense of belonging. Inclusive cultures make people feel respected and valued for who they are as an individual or group. People feel a level of supportive energy and commitment from others so that they can do their best at work. Inclusion often means a shift in an organisation's mind-set and culture that has visible effects, such as participation in meetings, how offices are physically organised or access to particular facilities or information.
The process of inclusion engages each individual and makes people feel valued as being essential to the success of the organisation. Evidence shows that when people feel valued, they function at full capacity and feel part of the organisation's mission. This culture shift creates higher performing organizations where motivation and morale soar.
WHY DO WE NEED D&I IN OUR WORKPLACE?
Organisations need to allocate the required resources and training in order to attract the right employees with the best minds and skills. In today's war for talent, this may require you to look beyond the traditional recruitment pool. This is what we mean by diversity in the workplace.
The onset of globalisation has led to a demographic shift, with increased mobility in migrant workers travelling to the four corners of the globe for career progression, and the need for a talented and skilled workforce resulting in diversity becoming a key driver in economic growth across the world.
The benefits of a diverse workforce not only provides social harmony at work for the employees, but also increases productivity and profitability that will help the organisation to succeed in the global marketplace.
MIĘDZYNARODOWE DOŚWIADCZENIA /
WYKORZYSTANIE BENCHMARKÓW
Mamy doświadczenie pracy z globalnym dostawcą tego typu usług / jesteśmy partnerem … przenosimy praktyki / benchmarki na grunt polski
BETTER BUSINESS PERFORMANCE

Openness to diversity widens our access to the best talent. Inclusion allows us to engage talent effectively. Together, this leads to enhanced innovation, creativity, productivity, reputation, engagement and results. 

Poznasz pułapki błędów poznawczych i nauczysz się ich unikać
proponowane
przez nas
warsztaty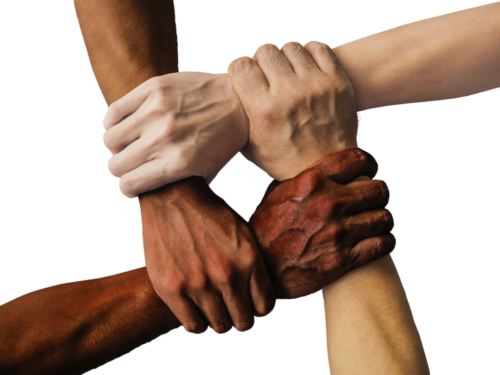 W czasie warsztatów zaproponujemy:
autorskie praktyczne narzędzie do autodiagnozy
trening mentalny w sytuacji walki i konfrontacji
wykorzystanie treningu bokserskiego
elementy terapii przez ciało (według Alexandra Lowena)
zarządzanie stresem poprzez techniki mindfulness
nauka redukcji stresu przez techniki medytacyjne
podnoszenie odporności przez techniki wizualizacji i autohipnozy
POTRZEBUJESZ SPERSONALIZOWANEJ OFERTY?
MASZ PYTANIA?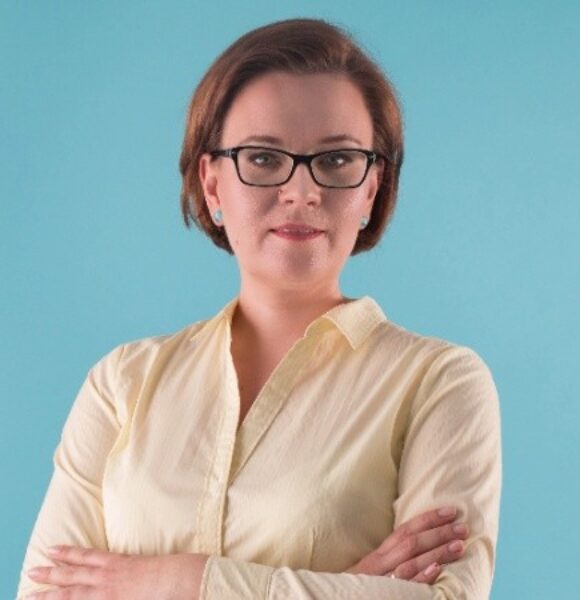 Olga Rawa-Siarkowska
W pracy szkoleniowej zajmuje się głównie rozwojem miękkich umiejętności społecznych, z zakresu komunikacji, asertywności, umiejętności menadżerskich, umiejętności trenerskich, budowania zespołów pracowniczych oraz przeciwdziałania wypaleniu zawodowemu.
Prowadzi szkolenia z przeciwdziałania anomii pracowniczej i budowania strategii wprowadzania i rozwoju etosu pracowniczego. W ramach swojej pasji, jaką jest psychologia społeczna zajmuje się zagadnieniem różnic pokoleniowych w Polsce i na świecie oraz tematyką uprzedzeń i błędów poznawczych.
Od 2019 r. prowadzi konsultacje dla osób poszukujących zmiany w pracy zawodowej.
Poza realizacją projektów komercyjnych, prowadzi też działalność edukacyjną.